Artwork Collabs
UNIVERSAL STUDIOS & DECCA RECORDS:
A special collaboration with Universal Studios & Decca Records. A stunning portrait of the great Luciano Pavarotti.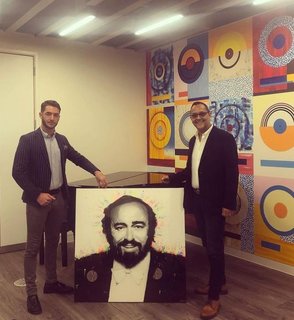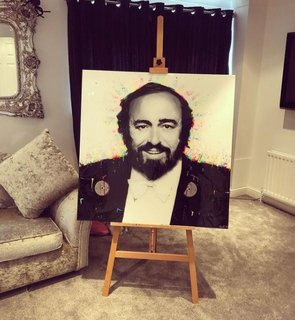 PLAYBOY:
Will was approached by Playboy to paint in celebration of Female Empowerment. Who better to paint than our very own Queen Elizabeth. This will be featured in Playboy Magazine and is currently being exhibited in a gallery.