About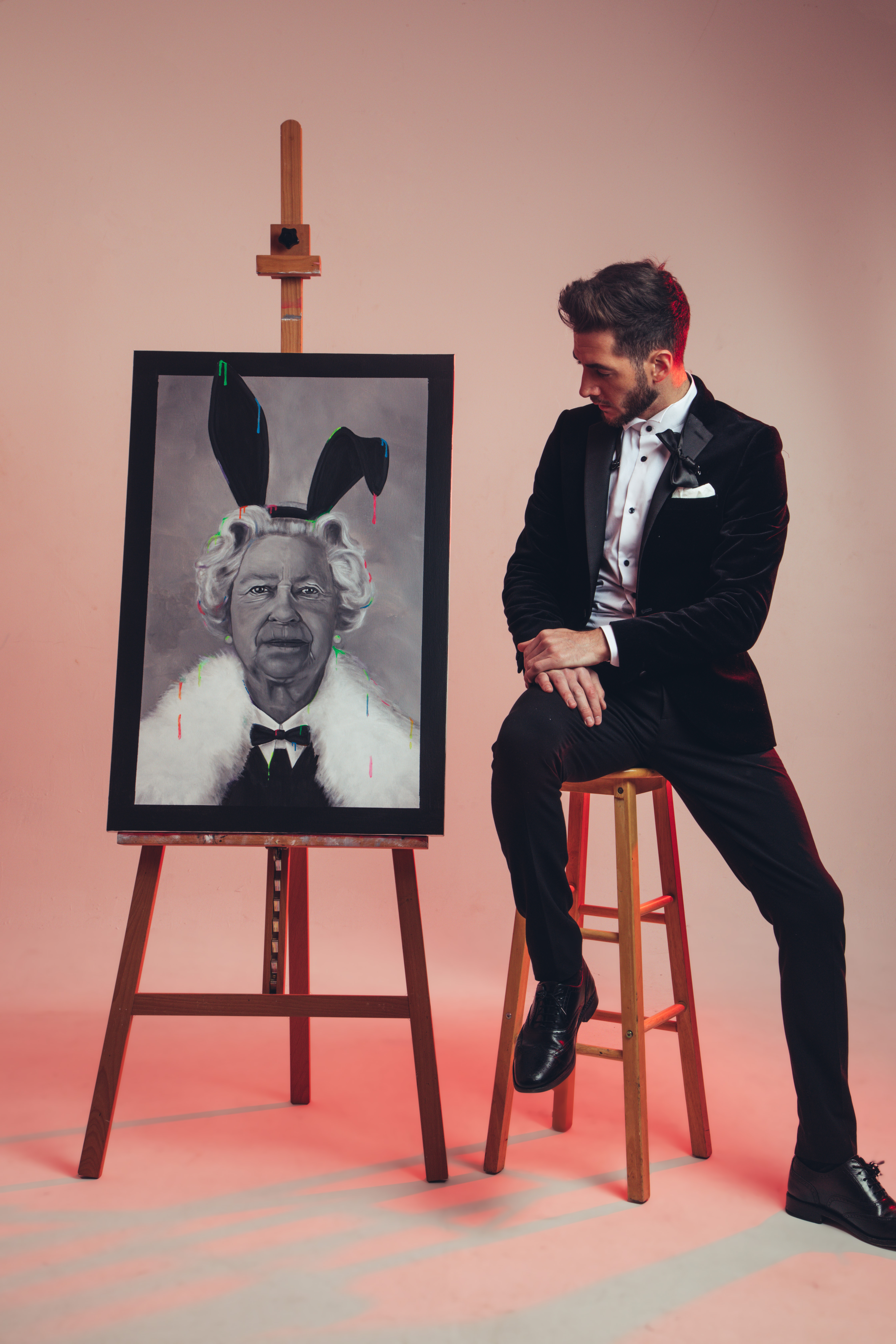 Contemporary British Artist Will McNally. His work wonderfully captures the witty spirit of pop culture by fusing hyper-realistic drawings with vivid neon colours.
Will McNally is fast finding himself at the centre of rising stardom, amidst a career that started with humble beginnings.
The self-taught artist with Irish and Cypriot roots started his journey in painting in his youth, with a Charity event hosted by his Auntie kickstarting his career. As well as discovering his innate love of the arts, he also has a natural talent for producing work that both he and others found to be extremely enjoyable. He's gone on to be commissioned by the likes of Warner Brothers and Universal Music. High-net-worth collectors, international galleries, professional football players, music stars, and notable actors are among the collectors on McNally's 6-month waiting list for his work.
Unlike many artists, who hail from privileged backgrounds involving expensive art schools and well-networked parents, Will's neon-soaked art is inspired by the idolisation of those on the big screen – living lives far removed from his own. 'I was in my overdraft when I was thinking about focusing on painting and was looking for a sign to convince me this was the right idea – and I'll never forget, an hour later, receiving a message on Instagram asking me if they could buy a painting. I knew from that moment this was my calling', he says, reflecting on his working-class roots. He is keen for all work to stay true to his Irish and Cypriot heritage, whilst carving a new truly Great British art niche. 'I think the boldness and the flamboyance of my work definitely have its roots in my Irish side. I'm lucky to have parents who came from such distinct, colourful cultures, and I think that has inspired me to paint and innovate the way I do. My family have continued to support me. My dad recently visited an exhibition I had in London, and it was great to see his reaction to my work – it makes me proud to be doing what I'm doing'.
It's no wonder that art-lovers find him so relatable when they hear his story. Combined with his vivacious pop-culture inspired pieces, Will accesses an audience that has previously struggled to find their way in the world of contemporary art.
Almost a full decade after his painting for charity, the value of Will's artwork has soared 150% in the last twelve months and he is well lauded on social media for his canvas captures of famous faces.